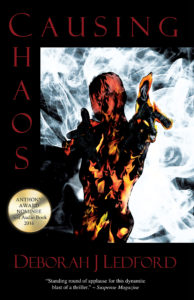 Inola Walela's final days as a Bryson City police officer take a perilous turn when her Cherokee childhood friend becomes lead suspect in the disappearance of four women. The investigation entangles Inola and her fiancé, Sheriff Steven Hawk, in a web of deceit as they vie for vengeance, meeting danger head-on in the Great Smoky Mountains of western North Carolina.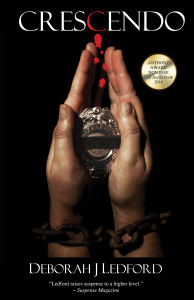 On administrative leave, fraught with guilt for allegedly killing her partner, and obsessed with the possibility of a missing child out there somewhere, Inola Walela defies the force and her fiancé, Sheriff Steven Hawk. Inola sets off on her own journey to find the missing boy.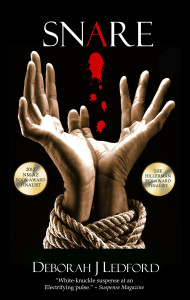 One Native American rock star sensation. Two men from her past want her dead. Three others will risk everything to keep her safe. Who will be caught in a trap? Performed against the backdrop of the picturesque Great Smoky Mountains of North Carolina, and the mysterious Taos Pueblo Indian reservation, SNARE is a thriller fans of Tony Hillerman will appreciate.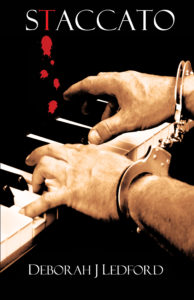 When acclaimed pianist Nicholas Kalman discovers his lover's dead body, he sets out alone to find her killer. During his journey, he meets an unwitting female accomplice who soon becomes determined to help Nicholas wield his retaliation. Following a parallel path for justice, Steven Hawk, the deputy of a sleepy Southern county, is assigned to the case. Pursuing the investigation, Hawk finds himself entangled in a world of vengeance, greed and manipulation.
SHORT STORIES
Three-time nominee for the Pushcart Prize, Deborah's award-winning short stories cover wide range of genres, from literary, mystery, magic realism and commercial fiction. All of her works delve into the psychological conflicts of her vivid characters. Locations for her stories take place where she has had the opportunity to visit first-hand, including: Cuba, Europe, New York, North Carolina, Arizona and Costa Rica.
Click the "Titles" below to read two of Deborah's award-winning stories:
"For Katie" is the Arizona Authors Association 2005 National Literary Contest First Place Winner. Published in the Arizona Literary Magazine's Fall 2005 issue. This literary journal nominated "For Katie" to the 2006 Pushcart Prize in the short fiction category.
Deborah's first publishing credit is for the short story "Stella." The piece is featured in "Medley of Murder," Red Coyote Press' collection of short stories. The mystery anthology is available from Red Coyote Press. RCP nominated "Stella" to the 2007 Pushcart Prize in the short fiction category.
PARTIAL LIST OF SHORT STORY PUBLISHING CREDITS:
Six of Deborah's stories are published in

Sisters in Crime Desert Sleuths Chapter anthologies

, including Suspense Magazine's Best of 2012 Anthology Finalist SoWest: Desert Justice and Suspense Magazine's Best of 2011 Anthology Finalist

SoWest So Wild

.
"Waves of Regret" 2nd Place Prize for original short story, awarded by The Society of Southwestern Authors. Print version of this story appears in The Story Teller 2011 issue.
"Graves of Echo Canyon" is featured at Dark Valentine Magazine, 10.06.10.
"No Entry" appears in the anthology 365 Days of Flash Fiction (Pen Hill Press, 2010).
Gulf Coast Writers Association acquires "Sighted Brother" for their anthology Sweet Tea and Afternoon Tales.
Forge Journal literary magazine acquires "Cuba Bound" for Volume 2, Issue 1, 2008 print edition. Forge also nominated "Cuba Bound" to the Pushcart Prize – This becomes Deborah's third Pushcart Prize nomination.
"The Troublesome Drawer," acquired by Twisted Dreams Magazine, appears in their June 2008 print issue.
"Graves of Echo Canyon" is acquired and presented as a podcast on Sniplits.
"Smoky Mountain Inquest" is published in the mystery anthology "Map Of Murder," currently available through the collection's publisher Red Coyote Press.
April 25, 2007: Indie Excellence 2007 Book Awards announces Red Coyote Press' Map of Murder Winner in the Short Story Fiction Category. Deborah's "Smoky Mountain Inquest" appears within the anthology.
Arizona Authors Association 2005 International Literary Contest awards First Place to the literary short story "For Katie" – published in the Arizona Literary Magazine's Fall 2005 issue.
Arizona Literary Magazine nominates "For Katie" to the 2006 Pushcart Prize for its consideration.
Deborah receives her second nomination for a Pushcart Prize from Red Coyote Press for the short story "Stella."
Deborah's short story, "Stella," featured in Medley of Murder (Red Coyote Press) anthology of mystery short stories.